Visit to Mt. Airy, North Carolina
Home town of actor Andy Griffith, and the basis for the town of "Mayberry"
in the TV series "The Andy Griffith Show"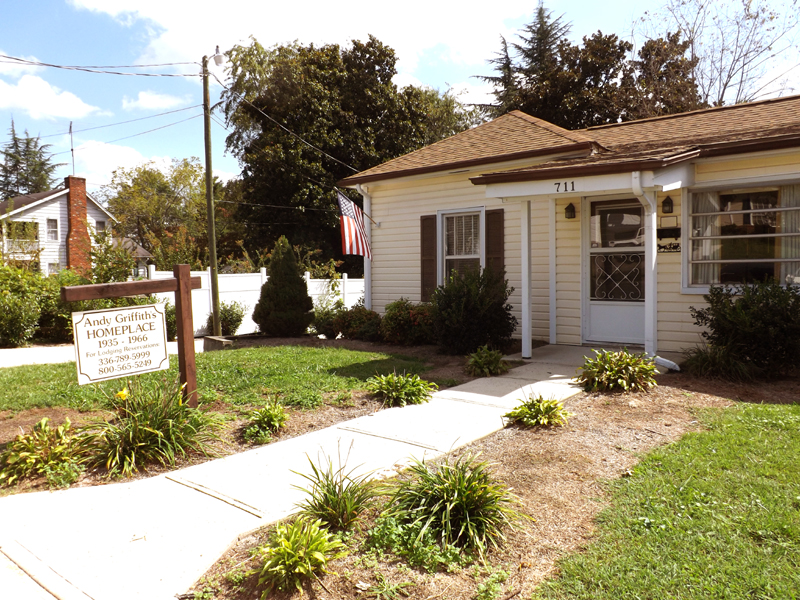 Andy Griffith's childhood home in Mt. Airy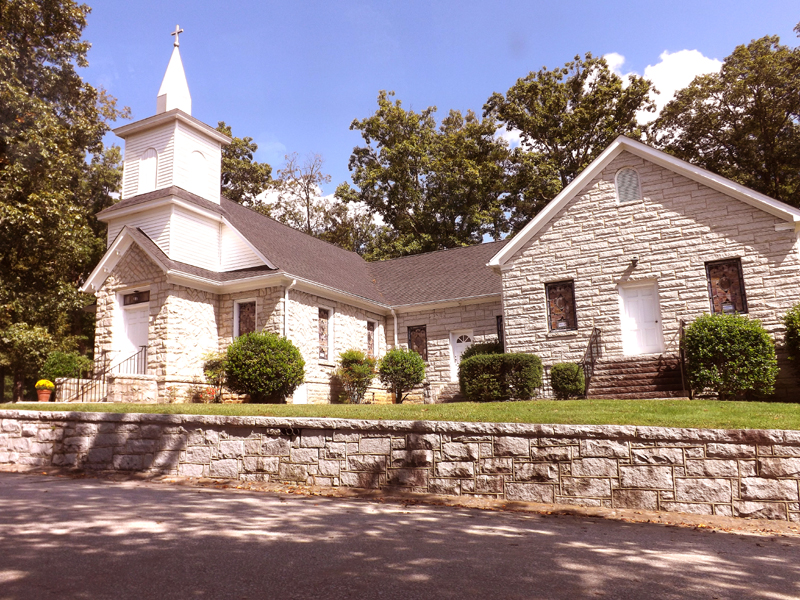 The church that Andy and his family and friends attended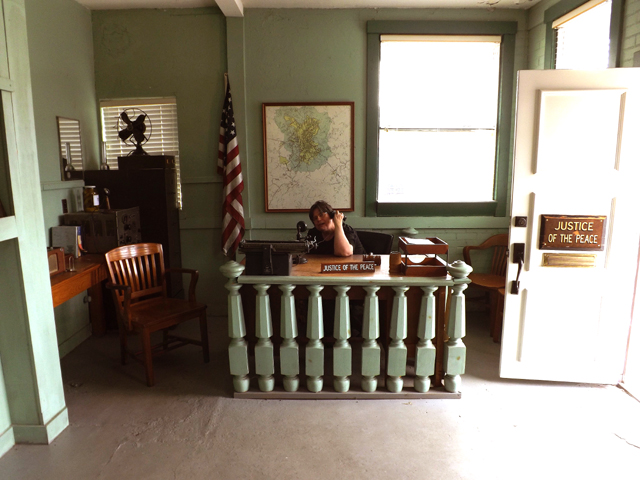 Andy's desk in the Mayberry Sheriff's Office
(was the actual desk used by the sheriff and Justice of the Peace of Mt. Airy
prior to construction of the new City Hall)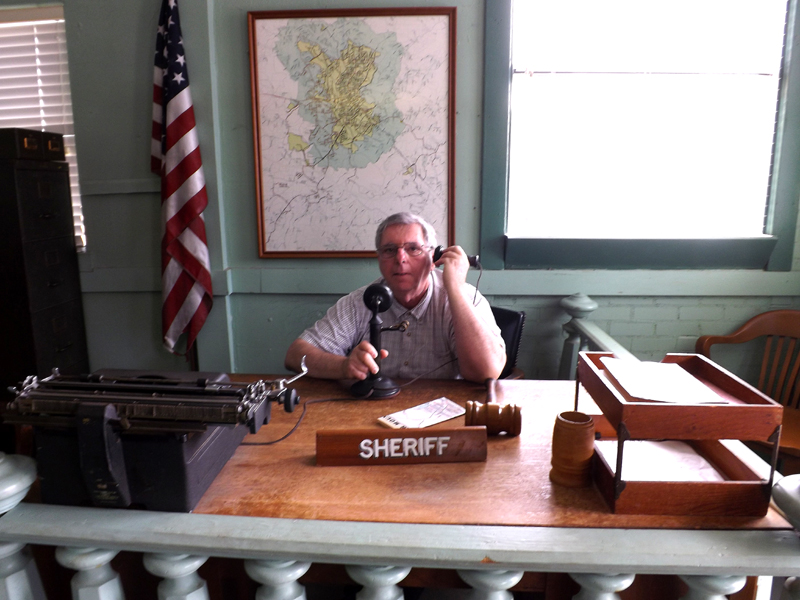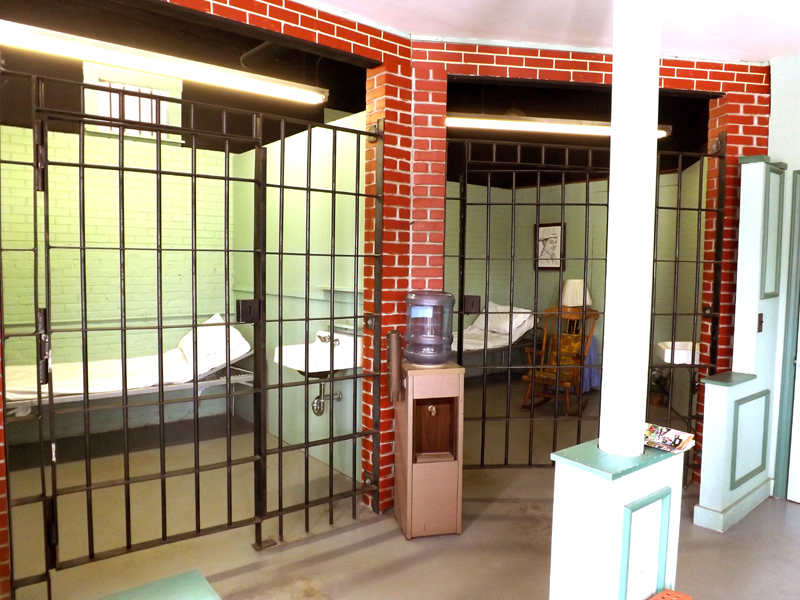 The cells in Andy's sheriff station. The cell to the right was home to Otis the town drunk.
In one episode, the water cooler was filled with Vodka by Otis,
which resulted in the mayor and Andy getting drunk during a visit by the governor.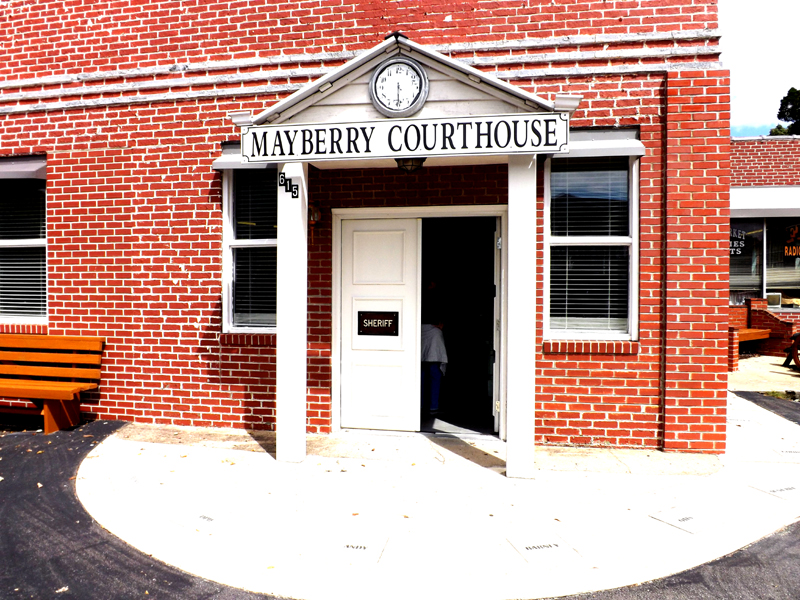 Outside view of the courthouse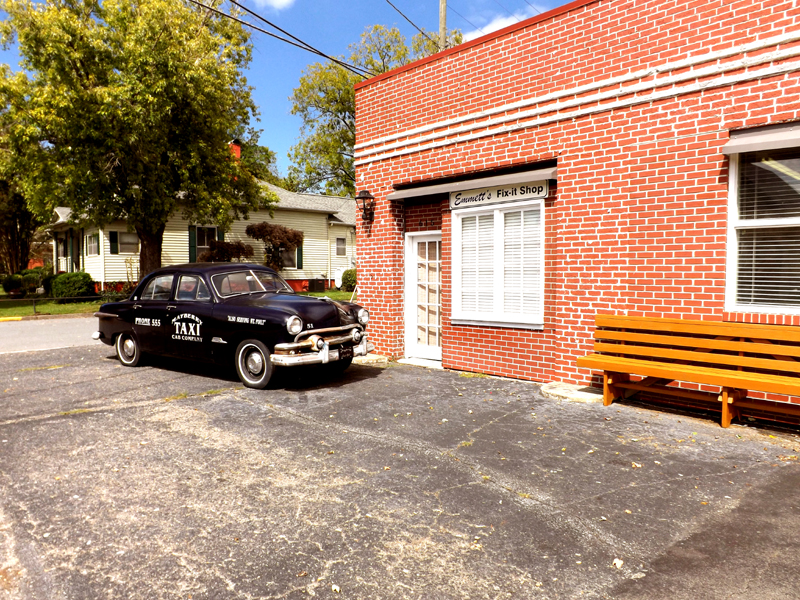 The real Emmett's Fix-It-Shop (exterior)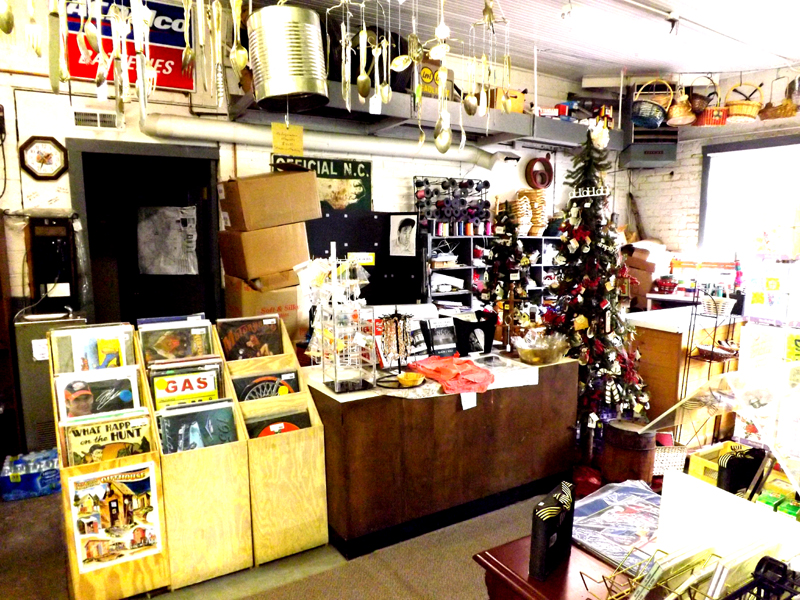 Interior of the real "Emmett's Fix-It-Shop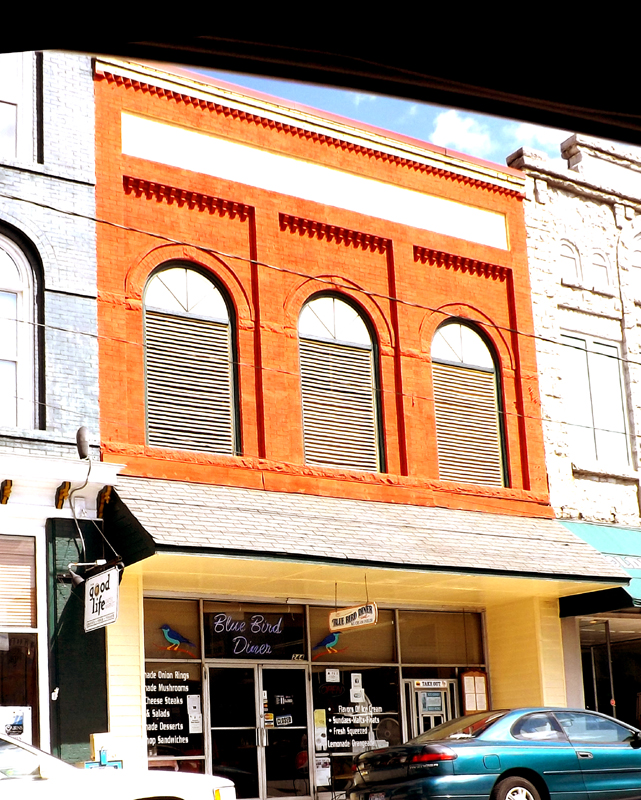 The Bluebird Diner where Andy and Barney often ate lunch.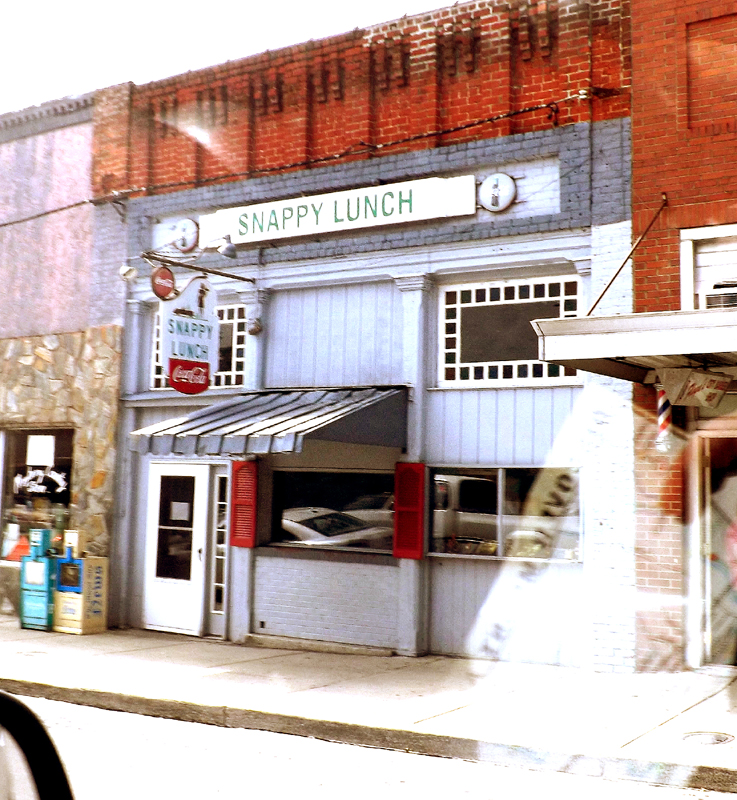 The Snappy Lunch Cafe
In the episode "Andy The Matchmaker," Andy and Barney had a hot dog here.
It's also mentioned in one of Andy's records.
Andy Griffith actually ate lunch here as a boy. The students from the local high school
all ate here since the school did not have a cafeteria.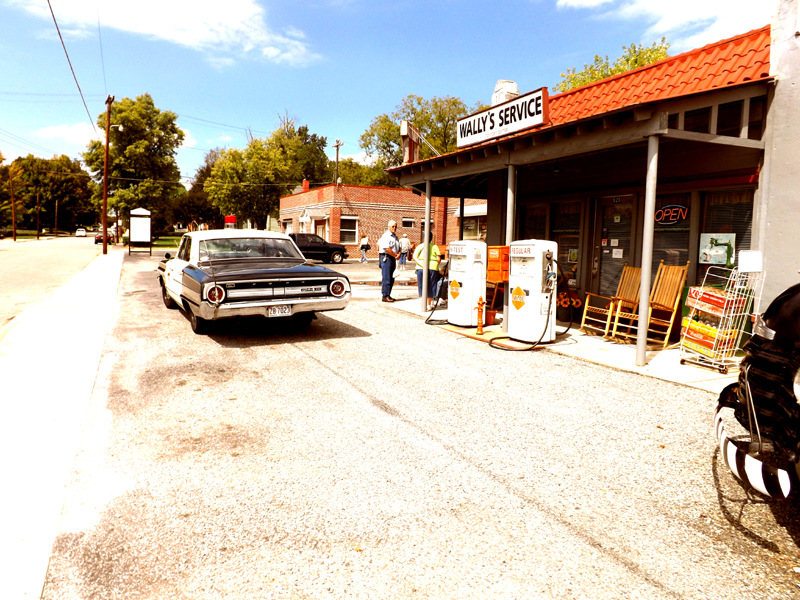 Andy and Barney's squad car in front of Wally's gas station where Goober and Gomer Pyle worked.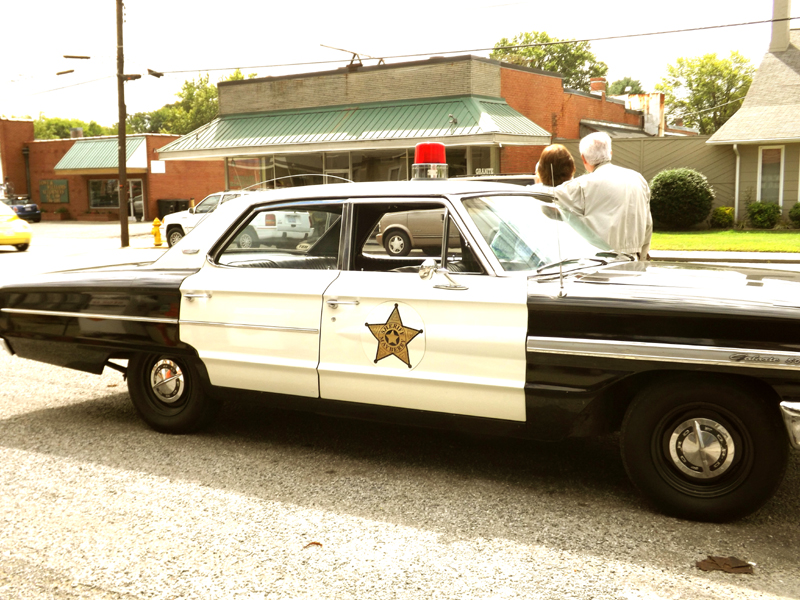 Side view of the police car. It has been restored and is now used as a vehicle for tours of the town.
Over the run of the series Ford Motor Company provided several different year models of squad
cars for the series. While the town does not have all of them,
they do have representative "Crown Vic" cruisers from the same years.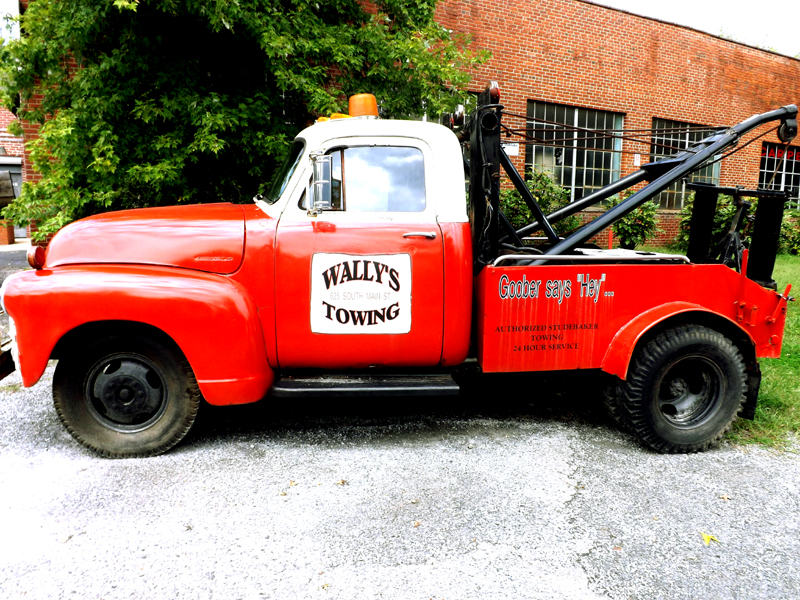 Goober's tow truck
This truck was also the basis for the tow truck character in the Disney "CARS" movies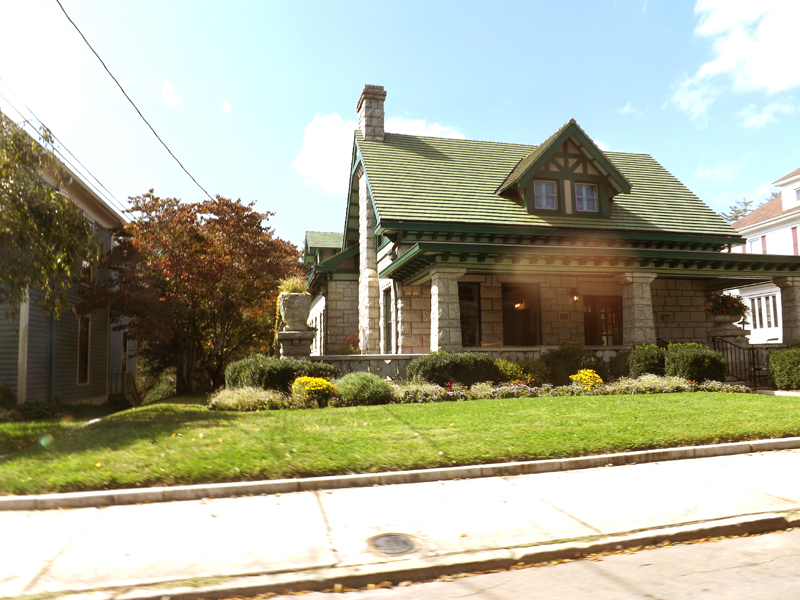 The home of the real life Thelma Lou from Andy's boyhood.
The actress that played Thelma-Lou on the TV series now lives in an
assisted living facility here in Mr. Airy.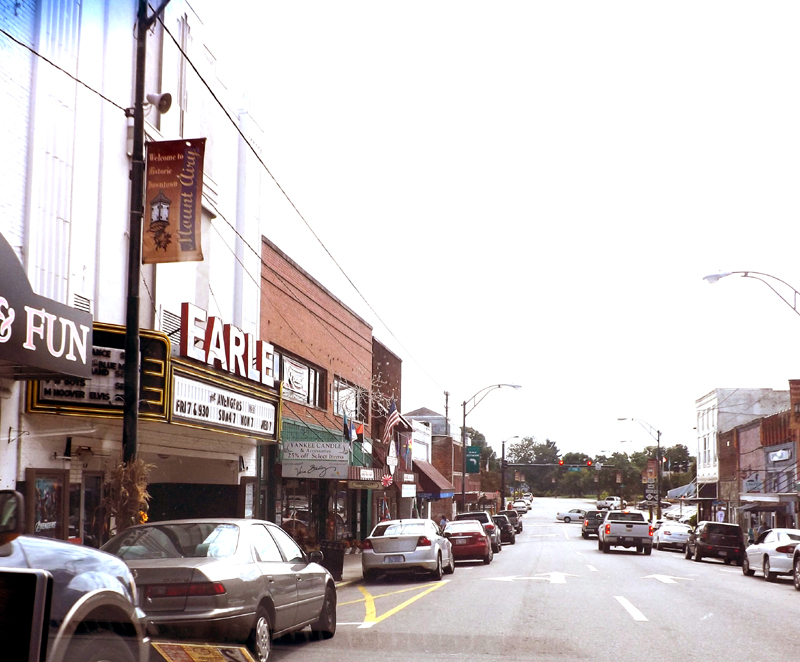 The Earle Theater where Andy played the organ during the summers when
he was studing music and drama at UNC Chapel Hill.
He also played the organ in this theatre in a sceme from one of his movies
"An Angel In My Pocket "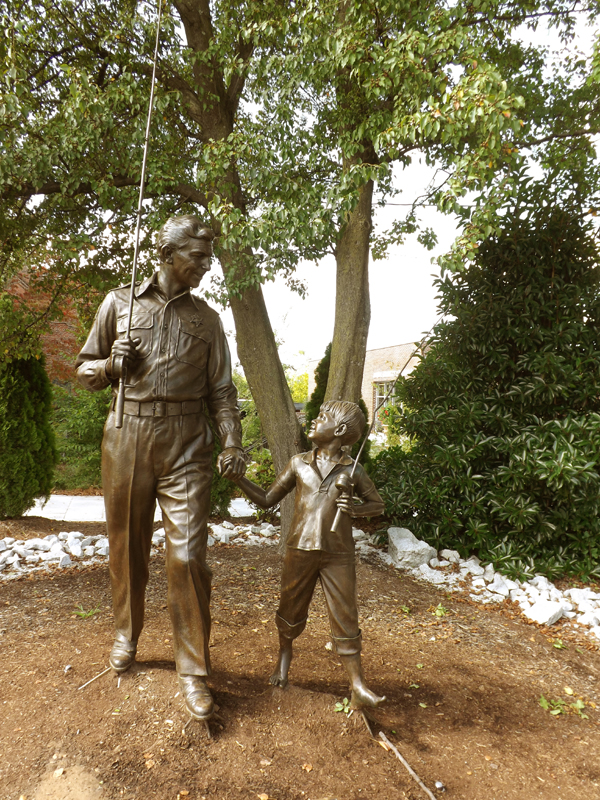 The commerative statue at the Andy Griffith Museum