THE MUSEUM OF YESTERDAY

Restoration of The Museum Of Yesterday's National NC-57 Broadcast / Short Wave Receiver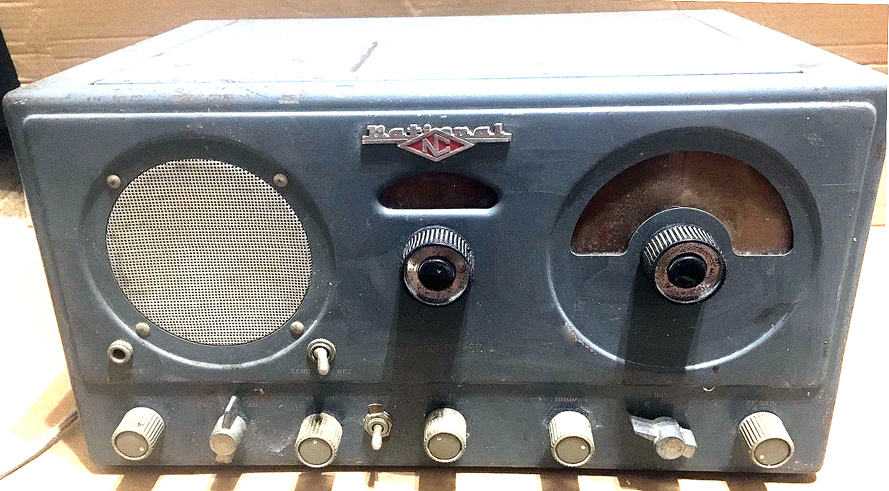 The original condition of the National NC-57 as it was received from a seller on EBAY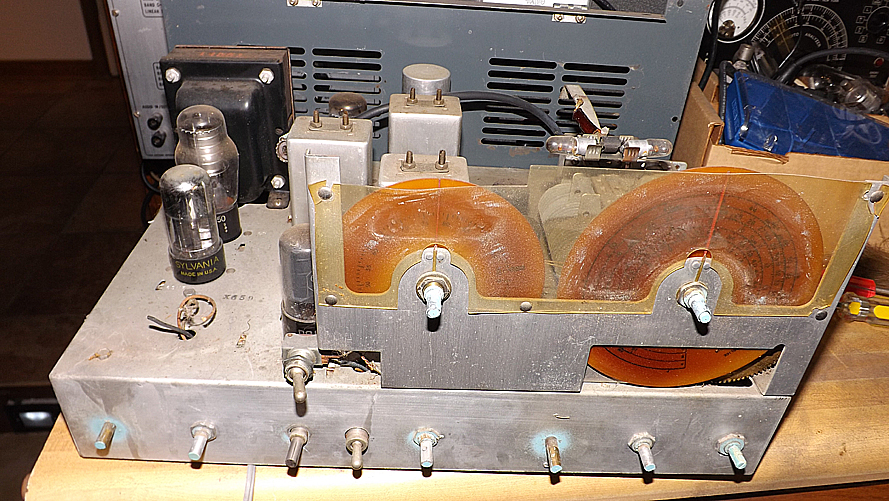 The first task was to remove the chassis from the cabinet for inspection. Here is a view of the chassis as it was removed from the cabinet after receipt. The electronics appear to be in reasonably good condition as does the speaker and chassis. As expected, the plastic dials and dial cover will need to be replaced because the originals have become discolored with age.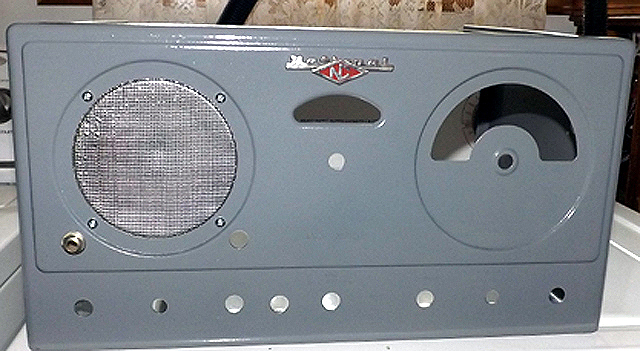 In this photo, the cabinet has been cleaned and repainted. The speaker grill has been re chromed with chromium spray paint. We were able to find an almost perfect match, for the original paint used by National, in a readily available hardware store aerosol can. The National logo can be removed for painting by loosening two nuts on the back of the panel.
As manufactured, the speaker is hard wired to the chassis which makes it difficult to get to the nuts that hold it in place. When removing the cabinet, a short handle nut driver had to be deployed. When the set is reassembled, we will install a three conductor connector in the three wires running to the speaker mounted output transformer so that the speaker can be plugged into the chassis wiring when it is assembled.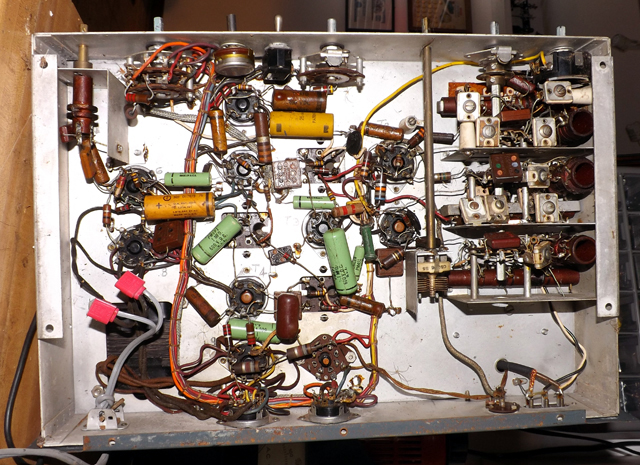 Under chassis view of the receiver. Electronics appear to be in good condition, and the set has a reasonable number of paper capacitors to replace. Before starting the restoration procedure, we will replace the line cord and test the power transformer. This set has an eight-pin plug-in electrolytic capacitor. We will attempt to open that capacitor and replace the inside electrolytic components.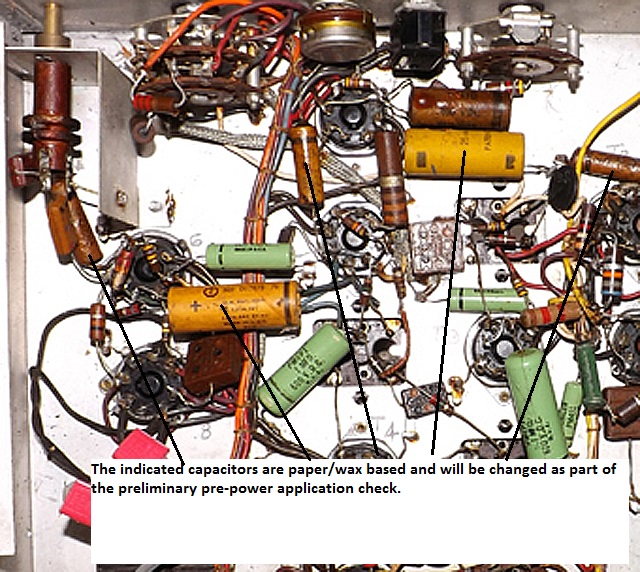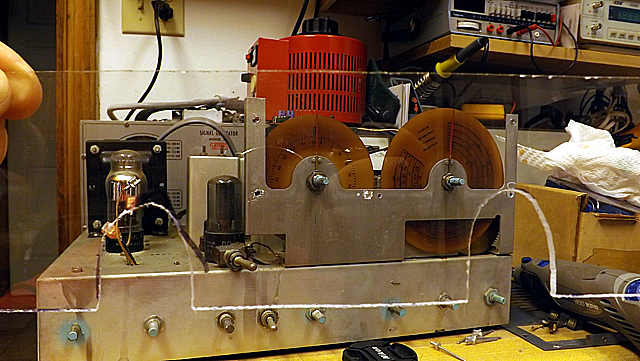 In the process of making a new dial glass. Our regular dial parts supplier did not have a glass for this radio, so we fabricated one in our own machine shop.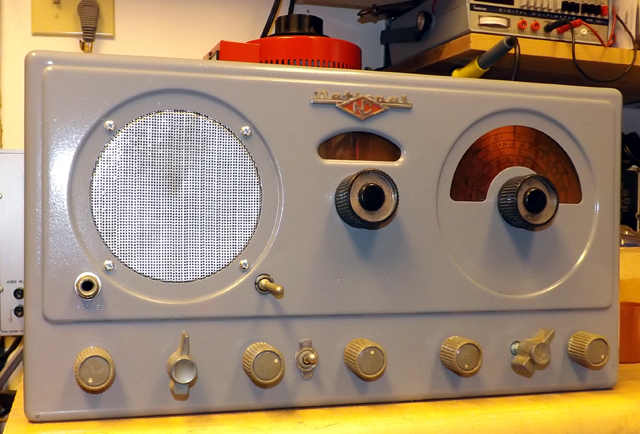 The completed NC-57 restoration. Click the photo to see a short video of the receiver in operation.
While the extra "power" switch was a modification to the set, probably the result of a previous owner not being able to obtain a replacement volume control with a built-in switch, we decided to leave this in place so as to not have to make an obvious repair to the hole in the cabinet. The decals for the front panel arrived about a week after the main restoration was completed. The photo below shows the final state of the front panel, including the installed decals from Vintage Radio Labels (http://vintageradiolabels.com/). These folks produce custom decals to order.