John DeMajo shows you how to electrify a pipe organ tuned percussion using electric solenoids:
(Be sure to click on photos below to see enlarged versions with higher resolution.)
This site provides the details needed to construct a tuned percussion for a theatre pipe organ, or to retrofit an existing percussion assembly through the use of direct acting solenoids. No wind is required for the operation of this device. As indicated, the solenoids selected by the author will operate directly off of the high current driver cards made by most pipe organ relay manufacturers, and reiteration if desired, is set up in the program of the relay rather than as a separate contact.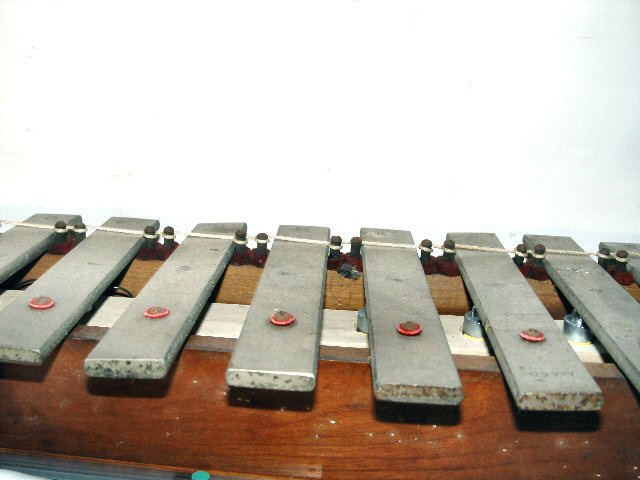 View of xylophone construction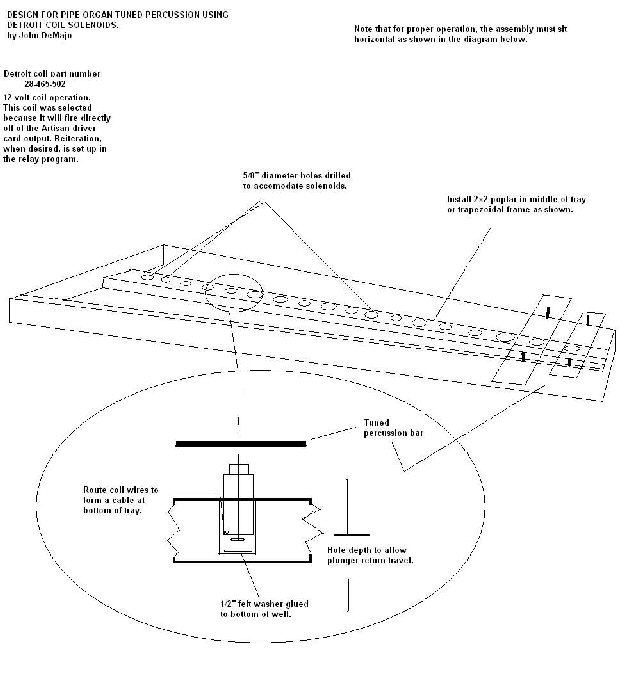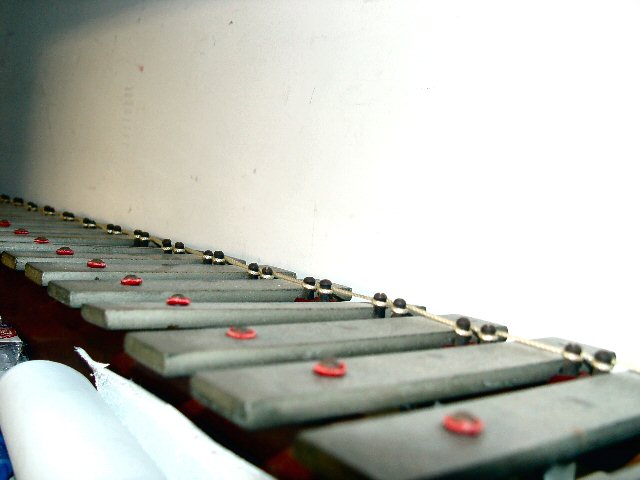 SEE A WORKING DEMO MOVIE OF THE PROJECT HERE